Award Plaques Designer Shapes
Award Plaques Designer Shapes - if you need an unusual abstract shape, or an aeroplane, lighthouse, lightbulb, have a look here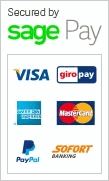 Award Plaques Designer Shapes
As well as our crystal awards in standard shapes in clear crystal, or blue or black, we can provide some award or recognition plaques in unusual shapes such as a light house or an aeroplane.
If you have a specific object in mind, just ask if we are able to craft this for you.
Existing styles include multiple circles, a handshake, a crystal slope with people moving a ball up the slope to illustrate good teamwork, a light bulb or a book. Or a 19cm lighthouse, all you need is a bit of imagination!
What about a globe set on a crystal stand? Just find a theme that is relevant to your organisation or event and see what we can find to suit.