Badge Case To Transport Name Badges
The Badge Buggy is a custom made badge case which can carry 180 conference name badges to your conferences, meetings and events. An essential tool for meeting planners.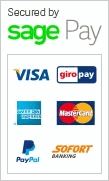 Badge Case To Transport Name Badges
Stablecroft Conference Products are the manufacturers of the Badge Buggy, a custom made badge case which carries 180 conference name badges to meetings and events.
The badge case comes complete with three of our metal badge trays (capacity 60 badges per tray), a set of A-Z alphabetical tabs and three custom sized polystyrene sheets which are placed on top of the badge trays to keep the name badges secure in transit.
The badge case has a detachable four wheeled trolley, should you need to send it out by courier etc.
The lid of the badge case has a clip at each corner so it can we easily removed, and if turned upside down, can be used as a table top and the metal badge trays displayed on top of it.
The badge case when fully loaded is less and 7kg and is 48cm long by 22cm wide by 60cm high. The metal badge trays are made to fit the base of the case leaving a small gap so that you can lift them out easily. All three trays need to be used so if you have less than 180 badges to carry, simply space them out over the three trays.
The badge case will transport all of our badge range, with the exception of the A5 portrait - they can still be carried but would need to be loaded in landscape format. The A6 portrait will bend slightly and do not need any of the polystyrene sheets to be added as they are as tall as the case. All the other badges require the packing sheets to be added, so that the gap above the badge trays is filled and keeps the trays in place when the badge case is wheeled.
The trolley makes the badge case easy to transport on foot but it can be removed if you are travelling by car or do not require it.