The Badge Carrier
The Badge Carrier transports up to 180 name badges in metal or cardboard trays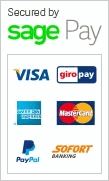 The Badge Carrier
New from Stablecroft Conference Products, The Badge Carrier transports up to 180 nametags to your meetings and events.
A lightweight stylish holdall, the wide base enables Stablecroft's metal and cardboard nametag trays to be carried safely and securely. Stacked on top of each other, the maximum capacity is 180 name badges if the metal trays are used and 150 if the cardboard name badge trays are employed.
Ideal to carry on foot, by car or train, the Badge Carrier make it easy to load your name badge holders at the office and take them to other venues where you can unload the trays directly onto your registration area ready to use.
The Badge Carrier is not suitable for airline handling due to its soft fabric construction.