Coloured Cotton Long Handled Bag
Coloured Cotton Long Handled Bag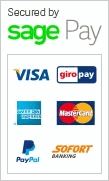 Coloured Cotton Long Handled Bag
This is a coloured cotton bag which is 420mm wide by 380mm tall with two long shoulder handles, ideal for conference and events.
It is available in a huge range of colours and the price quoted includes a one colour print on one side of the bag. Minimum order 25 units.
Choose from the following colours:
Apricot Brandy, Bark, Black, Bottle Green, Brown, Burgundy, Buttercup, Cantaloupe, Casis, Charcoal, Claret, Dark Blue, Dark Green, Dark Grey, Durbarry Pink, Eucalyptus, Iced Coffee, Indigo, Lavender, Light Green, Light Grey, Light Petrol, Lilac, Lime, Limeade, Limpet shell, Magenta, Medal bronze, Melon, Mercury, Mid Blue, Military Green, Mint, Mystic Blue, Natural, Neo mint, Orange rust, Pea Green, Peach Echo, Petrol, Pink, Purple, Red, Rose, Rose Quartz, Rouge Red, Royal, Sky Blue, Snow White, Sunflower, Tangerine, Turquoise, Vanilla Custard, Winter Wheat, Yellow
The bag does not have a gusset, and we can provide on other styles and weights of cotton if you require a heavier weight of cotton or greater capacity.