Long Handled Bag Full Colour Print
Long Handled Bag Full Colour Print , 55 colours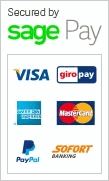 Long Handled Bag Full Colour Print
This is a long handled cotton bag with a full coloured print on one side. There is a print area of 215mm by 260mm. The long handled bag is available 55 colours which are as follows:
Bark,Black, Apricot Brandy, Bottle Green, Brown, Burgundy, Buttercup, Cantaloupe, Casis, Charcoal, Claret, Dark Blue, Dark Green, Dark Grey, Durbarry Pink, Eucalyptus, Iced Coffee, Indigo, Lavender, Light Green, Light Grey, Light Petrol, Lilac, Lime, Limeade, Limpet Shell, Magenta, Medal Bronze, Melon, Mercury, Mid Blue, Military Green, Mint, Mystic Blue, Natural, Neo Mint, Orange Rust, Pea Green, Peach Echo, Petrol, Pink, Purple, Red, Rose, Rose Quartz, Rouge Red, Royal, Sky blue, Snow White, Sunflower, Tangerine, Turquoise, Vanilla Custard, Winter Wheat, Yellow,
The bag is 420mm wide by 380mm high. There is a minimum order of 25 units only.