Medium Clear Acrylic Suggestion Box With Header
Medium Clear Acrylic Suggestion Box With Header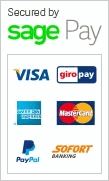 Medium Clear Acrylic Suggestion Box With Header
This is a medium suggestion box which will fit neatly onto a desk or counter top for customers to use as a drop box for business cards and forms.
It is manufactured from Injection moulded with 2mm thick PMMA poly (methyl methacrylate) plastic, which is a less expensive option than premium quality acrylic survey boxes.
Using the built in insert holder, you can display important information or company details to your customer. This comment box is ideal for collecting business cards, coins, raffle tickets, entry forms and more; the contents are kept visible with the clear acrylic design so that customers are encouraged to participate.
Just one of the many suggestion or survey boxes we can provide in acrylic, wood, metal or cardboard.