Small Clear Acrylic Suggestion Box with Insert
Small Clear Acrylic Suggestion Box with Insert (header)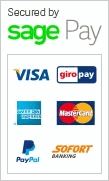 Small Clear Acrylic Suggestion Box with Insert
This small suggestion box is manufactured from PMMA poly (methyl methacrylate) plastic. The injection molded design creates a strong and sturdy box that measures 2mm in thickness, offering a low cost and temporary solution for collecting feedback and other information. The transparent finish to the acrylic allows the contents of the suggestion box to be seen by customers.
It can be used on a desk or counter top for visitors to easily access and leave cards or small survey forms.
Although this box comes without a lock, it can still be used to collect coins and donations as well as business cards, votes and entry slips. Use the small insert holder to display important information, a company logo or a promotional message or instructions.