Acrylic Comment / Suggestion Box Freestanding
Acrylic Comment/Suggestion Box Freestanding Removable Lid, the box is square, and 300 by 300mm, and is supplied with a stand so it can be used either counter top or floor standing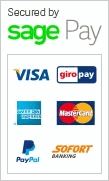 Acrylic Comment/Suggestion Box Freestanding Removable Lid
This acrylic comment or suggestion box is very high capacity as it is 300mm by 300mm square, made in high quality durable clear acrylic.
The lid or top is completely removable, so the contents of the comment or suggestion box can be easily and quickly accessed.
The comment/suggestion box can be used in either desk or counter top mode without the stand, or as a completely free standing unit.
The 4 sided stand is very strong and stable with a 35cm circular metal base. It is supplied only in white and is 95cm high – excluding the 30cm height of the suggestion box.
This model is supplied without a lock but a lockable version is also available. The acrylic comment/suggestion box is just one of the many in Stablecroft's range of ballot and suggestion boxes.