Ballot Box White Acrylic No Lock
Ballot Box White Acrylic No Lock, free standing or wall mountable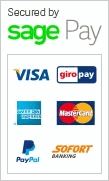 Ballot Box White Acrylic No Lock
This is a white acrylic box, with good capacity, but is supplied without a lock. An identical suggestion box is avaiable with a lock if this is required.
The height of this square (230mm x 230mm) ballot box is 400mm and the slot size is 190mm by 10mm.
It can be used as a free standing unit, or can be wall mounted, which makes it a very versatile ballot box.
Access to the contents is via the base of the unit.
A very stylish ballot box - we can also supply it custom made with a flap to cover the slot, so that it can be used outdoors.
At conferences and events, it is ideal for recycling conference badges, ribbons and lanyards.