Ballot Box With Lock In White Acrylic
Ballot Box With Lock In White Acrylic, can be used as a counter or desk top ballot box, or wall mounted, access via locked base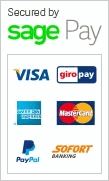 Ballot Box With Lock In White Acrylic
The 9100G 1213 is the lockable version of the 1209 ballot box.
It has the same specifications, but with the addition of a lock for the collection of items where security is an issue.
The height of this square (230mm x 230mm) ballot box is 400mm and the slot size is 190mm by 10mm.
It can be used as a free standing unit, or can be wall mounted, which makes it a very versatile ballot box.
Access to the contents is via the base of the unit.
A very stylish ballot box - we can also supply it custom made with a flap to cover the slot, so that it can be used outdoors.
At conferences and events, it is ideal for recycling conference badges, ribbons and lanyards.