Ballot Suggestion Box With Lock
Ballot Suggestion Box With Lock, dimensions are 24.1cm by 22cm by 29cm, made from clear acrylic with a lock - ideal for customers, guests, visitors or staff - anyone whose views you want to canvass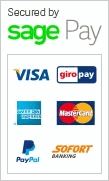 Ballot Suggestion Box With Lock
Feedback on your products or services is essential when you are planning new product development or adding new services.
Confidential surveys of your guests, if you are a hotel or b&b, or your visitors, tells you what you are doing right, and where you are falling short.
Staff surveys can help pin point problem areas and give you new ideas for your business.
This ballot suggestion box can be locked, and is supplied 29cm wide by 24.1cm tall x 22 cm deep - there is no header on this model but we can supply others with this feature, if you require it.
Ideal for business card collection at conference, meetings and events. Or for competitions, surveys, feedback, whatever your needs.