Bamboo Wood Suggestion Box
Bamboo Wood Suggestion Box with removeable literature holder, desk top or wall mounted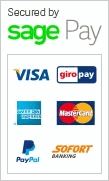 Bamboo Wood Suggestion Box
A new addition to Stablecroft's range of ballot and suggestion boxes, some stylish bamboo ballot or suggestion box is not only stylish but very eco friendly.
It is 254mm wide by 203mm deep and 356mm high, with a header of 216mm by 140mm. The slot in the bamboo ballot box is 125mm long by 6mm wide. It is supplied with wall mounting and two keys, and it can be used as a desk top unit or wall mounted, which makes it very flexible. There is also a literature holder which can be removed, and your message and graphics are clearly displayed in the header tab.
Storage for pens and papers is provide at the side of the ballot box and it is supplied ready to use.