Black Lockable Suggestion Box With Display Header
Black Lockable Suggestion Box With Display Header, medium size, also available in white, total height 45cm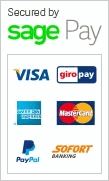 Black Lockable Suggestion Box With Display Header
This is a black lockable suggestion, which is supplied complete with a display header to add a message to the suggeston box.
For ease of use it will arrive already assembled ready to use at your event or work place.
The box is 240mmx290mmx220mm I size, while the header adds a further 210mm to the overall height of 450mm. If you require a literature holder these can be supplied in clear acrylic.
As the opaque finish is not see through, it is very suitable for prescription drops, or any data which is confidential and needs to be hidden from public view.
This is one of the acrylic range of suggestion boxes – see also Stablecroft's cardboard suggestion boxes.