Business Card Collection Container
Business Card Collection Container, 200mm diameter, with 100mm aperture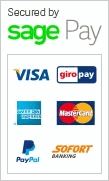 Business Card Collection Container
This is one of Stablecroft's spherical business card collectors which are available in various sizes and forms. This one is transparent with a diameter of 200mm and an opening diameter or aperture of 100mm.
This model is suitable for a registration desk, counter top or could be placed on a plinth. It is ideal to collect business cards, or tickets, and also can be employed to display and dispense chocolates, sweets, or small product samples. It can be used in various locations throughout a large event and is light and easy to transport to and from venues.
We have a larger desk top version in a different design which has a 300mm diameter, and also some freestanding ones which are mounted on stands.