Comment Or Suggestion Box, Large, Square, No Lock
Comment Or Suggestion Box, Large, Square, No Lock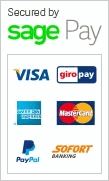 Comment Or Suggestion Box, Large, Square, No Lock
This is the same specification as the C300L comment or suggestion box , but this time without a lock.
It has the same very big square box measuring 300mm by 300mm, and is clear – so not suitable for data which is confidential.
The posting slot is 155mm long by 7mm wide.
Again it can be used on a registration desk, cabinet, whatever you have on site, or if you prefer, it can be sited on top of a custom made stand. The stand is heavy duty and will not easily be knocked over.
While it is very useful at conferences meetings and events – to collect surveys, competitions, cards, feedback, requests or the recycling of badges – it is also very suitable for using in all kinds of business situations, in offices, surgeries etc.