Display Sphere 400mm Diameter
Display Sphere 400mm Diameter, complete with stand and product aperture of 125mm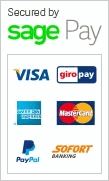 Display Sphere 400mm Diameter
This is one of our larger display spheres with a 400mm diameter, making it perfect for the collection of business cards, or the display of samples of merchandise or sweets and chocolates. It is supplied complete with a stand, and has a generous opening of 125mm , making access to the contents very easy.
It can be set on a registration desk or counter, of placed on a stand or plinth, whatever suits your venue. We can also supply an identical model with a stand in 300mm diameter, or a smaller one with a 200mm diameter but without a stand.
We also have some other models which stand on metal stands or frames, so something to suit every requirement for your meetings and events.