Floor Standing Clear Acrylic Ballot Suggestion Box
Floor Standing Clear Acrylic Ballot Suggestion Box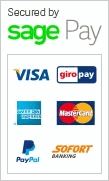 Floor Standing Clear Acrylic Ballot Suggestion Box
The total height of this unit is 900mm with a width of 300mm and depth of 200mm.
Made from premium grade materials, the acrylic/perspex is ultra thick at 10mm. The edges are polished for a fine finish and it has a lockable hinged lid.
It can clearly hold a lot of data in its column, and it sits on a very large flat base to ensure stability when in use.
This ballot box arrives flat packed and is easy and straight forward to assemble. This unit is tall and heavy which makes it an eye catching and stylish display that really stands out. A transparent design which allows people to see how much information is inside and will encourage them to take part.