Freestanding Ballot Box With Lock
Freestanding Ballot Box With Lock, and header tab, silver stand, with clear acrylic box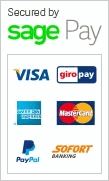 Freestanding Ballot Box With Lock
This is one of Stablecroft's freestanding ballot boxes, which is supplied with a lock and two keys.
The clear acrylic ballot box is 30.5cm x 24cm x 22cm in size, and sits on a silver anodised modern style stand which has a height of 88cm. The box has a slot of 11cm by 6cm and the sturdy base is 29.5cm by 32.5cm.
The graphics or posters can easily be slid in and out of the header pocket, and can be changed in seconds. They are able to be seen on one side of both sides.
To empty the ballot box and retrieve the data, simply lift out the header tab which then exposes the back of the box where there is a large opening for your to collect your votes, suggestions, tickets or other data.