Hemisphere with Metal Base Floor Standing
Hemisphere with Metal Base Floor Standing, 300 diameter with a height of 900mm, ideal for collecting business cards at events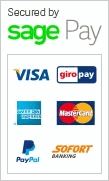 Hemisphere with Metal Base Floor Standing
This is one of Stablecroft's hemispheres with a metal stand on which a 300mm diameter bowl is placed to collect business cards of survey forms and other data.
We have a desk top model of similar style should you require both types of collection bowls. You can use them for collection or dispensing, whichever is required for your event. You can place snacks, sweets, chocolates, badges, small merchanise in the bowls for visitors to pick up when they visit your stand, or you can invite them to leave their cards or forms.
The stands are very useful at all sorts of events and can be used with other products such as locked suggestion boxes should you need to collect private or sensitive data.