Wooden Ballot or Suggestion Box Laminate Finish
Wooden Ballot or Suggestion Box with laminate finish, square container 203mm by 203mm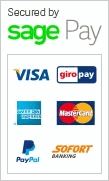 Wooden Ballot or Suggestion Box
This wooden ballot/suggestion box is a great way of making suggestions, leaving feedback or making This is a square ballot or suggestion box which is made of durable wood with a laminated finish. The base is large at 203mm square and this gives the box great stability making it very hard to knock over.
It can hold a lot of data and is supply fully assembled, so that the lockable suggestion box can be put to use immediately, ideal if you are pressed for time. It can also be wall mounted and access to the contents is very easy. It is also lightweight despite being so durable.
Overall dimensions are 203mm by 203mm with a height of 248mm and a slot size of 140mm by 5mm.