Large Desk Top Cardboard Ballot Box With Header
Large Cardboard Ballot Box With Header, Supplied Flat Pack ideal for surveys, data collection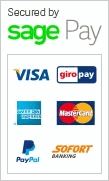 Large Desk Top Cardboard Ballot Box With Header
The BAL6 is the largest of Stablecroft Conference Products' cardboard ballot or suggestion boxes.
Complete with a header on which information can be displayed, the basic size is:
Overal dimension: 29cm base height rising to 36cm at top of header, with a box size of 36cm by 36cm square
Slot size is 16cm by 1.5cm
This suggestion box is perfect for collecting business cards, surveys, competitions, the uses are endless, not just for meetings and events, but for schools, retail, offices, veterinary surgeries, doctors' surgeries, whatever your need.
The suggestion box has a high capacity and can hold a lot of data, but is also lightweight so you can move it around easily.
As it is made from 80% recycled material, it can also be recycled again at the end of its life.