Large Clear Acrylic Ballot Box with Display Header
Large Clear Acrylic Ballot Box with Display Header, large capacity, durable but lightweight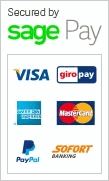 Large Clear Acrylic Ballot Box with Display Header
This large acrylic suggestion box comes with a display header perfect for you to add a company logo or important message or instructions. It is manufactured from high grade 3mm thick acrylic with a diamond polish finish, and is built for regular use.
Measuring 240mm x 290mm, this comment box can hold a large amount of information, use to collect votes, feedback, customer data or competition entries.
The suggestion box will keep the contents secure with the locking mechanism, 2 sets of keys are provided. Contents and data forms are easy to access, by simply unlocking and slide the back header up to retrieve whatever has been posted into the suggestion box.
Requiring no assembly, the large ballot box arrives ready to use and is lightweight allowing the box to be moved around or re-positioned without hassle. Place company information in the header of the suggestion box so the unit stands out. The transparent design allows customers to see the forms or donations inside and will encourage more people to take part.
We have a wide range of data collection boxes, so have a look at the entire product offering.