Large Clear Acrylic Lockable Ballot Box
Large Clear Acrylic Lockable Ballot Box, high quality acrylic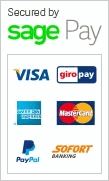 Large Clear Acrylic Lockable Ballot Box
This large ballot box is manufactured from high grade 3mm clear acrylic with a diamond polished finish. An extremely durable survey box, it has a large flat base which provides extra stability when in use.
It is able to hold large amounts of information so ideal for major events. There is a secure locking mechanism, while the contents can be accessed easily by staff by unlocking the box and opening the back.
As it is supplied already assembled, it is ready to go on arrival. As it is lightweight, it is easy to move and transport, but it is durable to with stand being used over and over again.
The transparent design allows participants to see the contents of the suggestion box, encouraging them to take part in the vote or competition or leave feedback.