Large Lockable White Suggestion Box - Square
Large Lockable White Suggestion Box - Square - 200mm x 200mm, lock on top of box, smart, stable, easy to use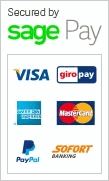 Large Lockable White Suggestion Box - Square
A square format white acrylic suggestion box, this high capacity box is 200mm square, with the lock on top of the box.
If you need to collect lots of business cards, and keep the information confidential, then using a coloured suggestion box is the way to go, as the opaque acrylic prevents its contents being viewed.
In classic white, it is stylish but works well, as the wide flat base makes it very difficult to dislodge, but at the same time it is nice and light for transportation to and from venues, even when loaded up with data.
Stablecroft have a wide range of suggestion boxes which can be used for feedback forms, surveys, recycling of badges etc.
If you need other colours, we can supply suggestion boxes in six colours in various styles and formats.