Lockable Acrylic Ballot Box - Small - Clear
Lockable Acryllic Ballot Box - Small - Clear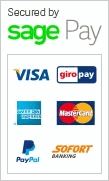 Lockable Acrylic Ballot Box - Small - Clear
This is one of the smaller clear lockable ballot boxes available from Stablecroft Conference Products.
It is 110mm high by 155mm wide and 100mm deep and the slot size is 110mm wide by 6mm deep.
The lock is on the top of the box near to the slot for easy access.
It is also available in a range of colours if required.
While it is small it has a large capacity for raffle tickets, business cards, anything small that you wish to collect from customers, visitors, delegates, whatever your event is.
Lightweight, it is nevertheless strong and robust, and available on a fast lead time.
Stablecroft Conference Products can supply a wide range of ballot and suggestion boxes, in cardboard, acrylic or styrene, which can be used as counter top, floor standing or wall mounted.