Lockable Floor Standing Ballot Box With Header
Lockable Floor Standing Ballot Box With Header, 3 colours, main box is 240mm by 290mm by 220mm, total height with the header is 465mm, made from acrylic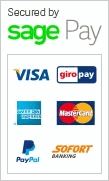 Lockable Floor Standing Ballot Box With Header
Smart acrylic lockable floor standing ballot box which has a header for literature or announcement.
The main body of the lockable ballot box is 240mm in height, by 290mm wide and 220mm deep. Its slot is 111mm wide by 6mm deep.
The total height of this freestanding lockable ballot box is 456mm.
The ballot box is mounted on a steel pole and has a heavy square base to provide stability.
The high quality acrylic is 3mm thick and 2 keys are supplied with the unit.
It can also be used in counter top mode if you do not need the base for specific events or promotions.
This injection moulded ballot box can be supplied in white or clear, the white model is opaque so suitable for data that is confidential.