Lockable Square Comment Box 200mm by 200mm
Lockable Square Comment Box With Removable Top, 200 x 200 x 200mm, available as a counter top model or with a stand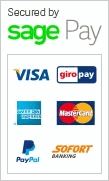 Lockable Square Comment Box 200mm by 200mm
Our square acrylic Comment or Suggestion Box is made from clear 4mm thick and is a large 200 x 200 x 200mm, wihth a strong lock fitted on the top of the comment or suggestion box.
It can be used on a registration desk, or counter top, or there is a separate stand if you want to use it as a floor standing unit.
The tubular stand is heavy duty so will not be easily knocked over.
Available only in clear acrylic, this high capacity box will meet your data collection needs as it will hold a lot of information.
It is also available in a larger size, 300 x 300mm with or without a lock, as well. The slot size on the 300mm x 300mm unit is slightly larger too, at 155mm by 7mm.