Merchandising Tower
Merchandising Tower, ideal for impulse buys, samples, freebies at events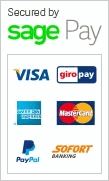 Merchandising Tower
Standing 1.2 metres tall, this merchandising tower has a polish chrome stand and base. The stand holds four clear circular bowls which are manufactured in high strength polycarbonate material. It has a 340mm diameter and weighs 14kg. This makes it stable in use and not easy to knock over.
The product has a scratch resistant finish and enables samples to be easily accessible at meetings in events. The tower can display freebies for visitors to take away with them, or it can be used to encourage impulse buys in retail outlets.
Its circular design makes it easily accessible by passersby, shoppers, visitors and customers when in use as it can be reached from all directions and sides. Ideal for use on exhibition stands and in foyers.