Plastic Lockable Ballot Box with Display Header
Suggestion Comment Box in plastic, desk top or wall mounted, very flexible, A4 integral window for card or poster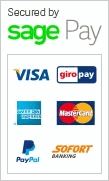 Suggestion Comment Box Plastic
This is a suggestion or comment Box, which is made in plastic suitable for wall mounting.
The suggestion comments box is light grey and is 178mm wide by 365mm tall by 126mm in depth.
The posting slot is 90mm wide, and the integral poster window will take a card up to 134mm wide by 210mm i.e. A4.
There are two keyholes so the box can be wall mounted if required, though it can also be used on a desk or counter if this is preferred.
Two keys are supplied for the lock, and a pack of suggestion cards is included.
Stablecroft Conference Products can supply a very wide selection of suggestion, comment or ballot box made in cardboard, acrylic or plastic.