Small Clear Acrylic Lockable Ballot Box with Display Header
Small Clear Acrylic Lockable Ballot Box with Display Header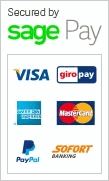 Small Clear Acrylic Lockable Ballot Box with Display Header
This is a small clear acrylic ballot box, which has an information header as standard. The header tab is 152mm by 102mm and you can insert a card into the header to provide a message, instructions, or company logo, whatever is required.
The box is 205mm high by 165mm wide by 135mm deep. It is lockable for additional security and two keys are provided with the box. Access to the contents is made by unlocking the box and sliding up the header tab. The box is made from 3mm thick clear acrylic with polished edges.
The box is perfect for collecting all kinds of data, such as business cards, or raffle tickets, entry forms, survey cards. If you need a small collection box with a lock, this is ideal.