Square Lockable Suggestion Box 300 x 300mm
Square Lockable Suggestion Box 300 x 300mm, made in 4 mm transparent acrylic, with lock on top of box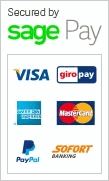 Square Lockable Suggestion Box 300 x 300mm
This is one of Stablecroft Conference Products' largest lockable suggestion boxes.
A square unit, which is 300mm by 300mm, it is made in transparent high quality acrylic, which is 4 m thick.
It has dual function as it can be used solo as a counter or desktop unit, or a stand is available to enable it to be used in a freestanding manner.
You can choose from a locked version or without a lock.
It has a very high capacity so is ideal for events where you need or anticipate collecting a lot of data, such as business cards, or competition entries.
The optional stand on which it can sit is 95cm high and is supplied in white – it is very stable and looks very professional.
Stablecroft can supply wide range of suggestion boxes in acrylic, or cardboard.