Square White Ballot Box With Lock and Header
Square White Ballot Box With Lock and Header, 200mm x 200mm, with 40mm slot for cards, quality product which is durable and flat base makes it difficult to knock over, but still very light weight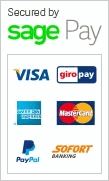 Square White Ballot Box With Lock and Header
Classic white ballot box with lock, square format giving a large capacity in its central box which is 200mm by 200mm.
The header enables a promotional or information card to attract attention at the venue or retailer so that your audience will participate.
The opaque white acrylic ensures privacy as the data which is posted into the ballot box cannot be seen.
240mm high including the header, the square white ballot box has a nice wide base, so it will stay upright on the counter top and cannot be easily knocked over. Despite this stability, it is not heavy to carry between locations.
Ideal for collecting and recycling conference badges.