Suggestion Ballot Box With A4 Poster Holder & Optional Side Pocket
Suggestion Ballot Box With A4 Poster Holder & Optional Side Pockets, 1/3 A4, A5 or A4, wide slot 200x12mm, basic dimensions 230mm wide by 400mm high and 230mm deep, made from white acrylic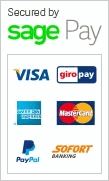 Suggestion Ballot Box With A4 Poster Holder & Optional Side Pocket
The basic box is 230mm wide by 400mm high and 230mm deep, and the slot is very large at 200mm by 12mm.
An A4 portrait card or poster can be slotted into a pocket in the front of the suggestion ballot box, so that it is flush with the face of the box and is easy to read.
Access to the contents which have been posted into the suggestion box is via the base.
The suggestion ballot box can be used as a desk top or counter top model. It has additional versatility as it has fittings on the reverse of the box which enable it to be wall mounted as well.
Made in opaque white acrylic, which is diamond polished for a very professional finish, the contents of the suggestion ballot box cannot be seen from the outside, so ideal for collections such as money, or data which is confidential.
This makes the suggestion box perfect for customers, guests, visitors and staff – so they can come up with inspired ideas and give genuine feedback – all anonymously.
While the suggestion ballot box comes in one size only, side pockets can be added to it to hold ballot papers, or forms, or competition entries, whatever you want the use to complete and post into the box.
The side pockets are available in the following sizes: