Suggestion Ballot Box Without Lock
Suggestion Ballot Box Without Lock made from injection moulded acrylic, no header, slot size 108mm x 6mm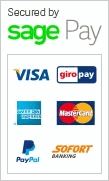 Suggestion Ballot Box Without Lock
Made from high quality clear acrylic, the Suggestion Ballot Box without lock is 241mm high by 303mm wide and 220mm deep.
This model is supplied without a lock but the ballot box can be provided with a lock as well, if needed.
It has multiple uses such as guest feedback, customer reviews, staff and employee communications and surveys. Ideal for collecting business cards, competition forms at conferences and events. Or tickets which you can self print using our badge paper inserts.
This is just one of the many counter or desk top, wall mounted or free standing suggestion boxes, available in a range of sizes and shapes, which Stablecroft Conference Products can supply to meet your data collection needs.