Suggestion Box with Header and Lock In Clear Acrylic
Suggestion Box with Header and Lock In Clear Acrylic, also available without lock and header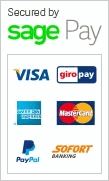 Suggestion Box with Header and Lock In Clear Acrylic
This is an acrylic collection box in clear material with a header and lock, supplied with two keys.
The clear acrylic box measures 30cm by 24cm by 22cm, with a slot which is 11cm by 0.6cm.
The header is A4 in size. This box can also be supplied without a lock or header if this is preferred. The header tab is ideal for providing a promotional message, or instructions, or branding for your company or meeting and event.
The contents of the box can be accessed via the lock on the top of the box. There is further access available via the base of the ballot box which can also open.
Just one of the many survey and data collection boxes which Stablecroft can supply.