Suggestion Box with Large Sign Holder
Suggestion Box with Large Sign Holder. overall size is 388mm high by 215mm wide by 213mm deep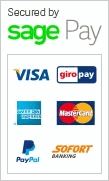 Suggestion Box with Large Sign Holder
This is a clear acrylic desk top suggestion or ballot box, with an integrated header. The sign holder header is 203mm by 375mm in size.
The collection box body is 215mm wide by 213mm deep and an overall height of 388mm.. The slot is 104mm by 10mm.
The box does not have a lock. We have other clear acrylic boxes in different sizes to suit data collection requirements. This one is ideal for business cards or small response slips, but we have others which can take A5 cards if you need to collect larger items.
We also have boxes in opaque white, black or other colours if you need to maintain the confidentiality of the items posted in the collection box.