White Acrylic Suggestion Box with A5 Message Holder
White Acrylic Suggestion Box with A5 Message Holder and leaflet holder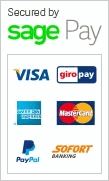 White Acrylic Suggestion Box with A5 Message Holder
This is a counter top suggestion box made from white acrylic, access to the contents of the box are via the base.
There is an integrated A5 information holder on the front panel, so you can slip a card into the space to give instructions, identify contents etc.
On the left hand side of the suggestion box there is a leaflet holder which is one third A4 size.
The suggestion box is 220mm in height, and the main section is square being 170mm x 170mm.
The slot is 108mm x 7mm.
The white acrylic suggestion box is ideal for any data collection needs at conferences or in the workplace.
If you need to collect badges, lanyards or conference ribbons at the end of a conference, just position this box at the exits so that delegates can post their items for re-use or recycling.