White Acrylic Suggestion Box With Built in Literature Holder
White Acrylic Suggestion Box With Built in Literature Holder, counter top or wall mounted, with padlock and 2 keys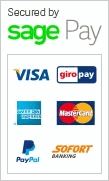 White Acrylic Suggestion Box With Built in Literature Holder
This is a smart acrylic survey box with a built in slot for survey forms. It can be used as a counter top model or can be wall mounted. It has a strong padlock which enables easy access to the data which has been posted into the suggestion box.
The slot is 14cm long by 1.3cm wide and the overall dimensions of the survey box are 35.5cm tall by 35cmwide and 8.3 cm deep.
The literature slot is designed to hold DL size leaflets and the opaque white finish means that the contents cannot be viewed.
Ideal for collection of feedback, any kind of forms, or donations. It is made from 3mm thick acrylic and is only available in white.