White Acrylic Suggestion Box With Integrated A4 Holder
White Acrylic Suggestion Box With Integrated A4 Holder, leaflet holder on one side, takes documents up to 102mm width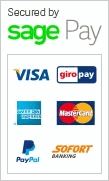 White Acrylic Suggestion Box With Integrated A4 Holder
This white acrylic suggestion box has an A4 flush pocket on the front panel to enable a card of A4 dimensions to be slipped into the pocket to give instructions, provide information etc.
It also has a literature pocket, made of clear acrylic, which enables items up to 102mm wide to be displayed.
The overall size is width and depth of 211mm and a height, while the slot is 10cm long by 6mm wide.
The white acrylic material is suitable for the collection of sensitive data, no-one can see inside the box. This makes the box very flexible, ideal for multiple purposes, such as ballots, competitions, elections as well as more conventional business card collection and similar activities.
The transparent side pocket, made from acrylic, is another useful feature, enabling forms and leaflets up to 102mm wide to be held safely there.
A unique feature of this suggestion box is not only does it have a A4 header or poster holder at the front of the suggestion box, there is also an option at the rear of the box to add a rear header card. This is useful if the box is being held on a pedestal and visitors are approaching from more than one direction and may read either the front or rear message.
Access to the documents collected is via the base of the suggestion box.
If this is not exactly what you require, have a look at the rest of our range of suggestion or ballot boxes, or ask if we can custom make a box for you.