Lockable Suggestion Ballot Box - White Acrylic
Lockable Suggestion Ballot Box - White Acrylic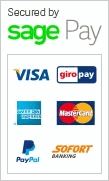 Lockable Suggestion Ballot Box White Acrylic
This lockable suggestion ballot box is available in white acrylic.
With document access from the base, it has keyholes on the back of the suggestion box so that it can be easily wall mounted. It can also be used as a desk top unit as well.
On the front of the suggestion box there is the option of mounting an A5 poster. The box has a sloping top, with a large slot size of 20.5cm and 6mm wide.
The lock is on the front panel so easily accessed and the box can be used for the collection of data, or even money, as it is robust and the contents cannot be seen.