Vogue Designer Conference Folder
Vogue Designer Conference Folder, with two tone cover, wide range of styles and formats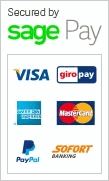 Vogue Designer Conference Folder
The Vogue Designer Conference Folder has a 2 colour cover which makes it stand out at meetings and events, ideal as a gift item, many styles and formats.
It is available in A4 and A5 sizes, with a textured spine which has navy or black as the standard colours. There is a curved stripe on the cover which is available in 15 colours – the covers of the Vogue folder also has a choice of 15 colours. This makes it a very flexible folder as it offers so many colour and style options.
Some of the formats are:
With fitted calculator
With fitted calculator and ring binder
With ring binder
With ring binder and 2 x CD slots
There are many more options so just check out the pictures and see which one suits your requirements.