Academic Diary A4
Academic Diary A4, large colour choice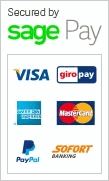 Academic Diary A4
This is an A4 Week-to-view diaries which are published with lined pages. They have hourly appointment times to keep your day in check. They also allow you to see your whole week at a glance, making scheduling appointments easy.
The week to view diary section runs from 1st August 2022 to 31 July 2023. There are Year-at-a-glance calendars for 2022-2023 and 2023-2024 and the diary includes Conventional and religious calendars (2022 - 2025).
There is also a Continuation calendar (August 2023-July 2024). The diary is 297 x 210mm.
The covers have a choice of:
Aqua
Black
Blue
Burgundy
Green
Navy
Orange
Pink
Purple
Red
Yellow
We have academic diaries also available in A5 if this size is more suitable for your requirements. There is a short lead time and the diaries can be foil printed.