Tucson Irish English Diary With White Paper
Tucson Irish English Diary With White paper, available in China Blue and A5 Daily only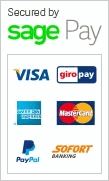 Tucson Irish English Diary With White Paper
The Tucson Irish English Edition diary is manufactured with a durable but soft to touch cover which has a centrally positioned blind embossed year date stamp.
Only the A5 daily format has a padded cover, while the cream paper diary pages have a gilt or golden edge to enhance the luxury of the diary. It also has a ribbon page marker with the date stamped on it.
There is an Irish information section complete with maps and the diary is available in China Blue and A5 daily format only.
The diary cover can also be blind embossed with your logos or slogans, making it an ideal gift or promotional item.
This is just one of the four Irish English diaries to choose from, with many colours and formats, so we are sure you will find something to suit.
We have quoted for unbranded diaries but just ask for the cost of branding.