Novara Flexible Note Book Leatherette Style
Novara Flexible Note Book Leatherette Style, high sheen finish with grained effect, pocket or medium size, 3 earthy colours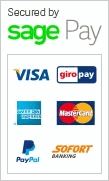 Novara Flexible Note Book Leatherette Style
The Novara Flexible Cover Note Book has a flexy imitation grained leather look in three earthy colours.
Suitable for blind embossing only, the colour palette is shades of brown, with chestnut, rust and nut being the colour choices.
The covers clearly show the grain of the note book material and are particularly effective in these brown tones.
The notebook comes in two sizes, pocket and medium ruled ivory pages, 192 in the pocket note book and 240 pages in the medium option.
The flexible grained cover has a coordinating vertical elastic band which holds them note book closed, a ribbon marker and rounded corners. There is no pen loop on this model.
None of the flexible cover note books have a pen loop, but we can supply many styles with this if required. Prices quoted are for plain unprinted items, we can confirm cost of branding separately.