Hand Sanitiser Lanyard
Hand Sanitiser Lanyard, with loop to hold hand sanitiser bottle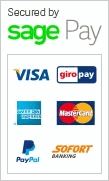 Hand Sanitiser Lanyard
Here is a lanyard printed on both sides with a message relevant to Covid-19 and which can carry a small bottle of hand sanitiser gel. A caribiner attachment and plastic bottle are available separately if required.
This is ideal as a giveaway to staff or customers or visitors, as it promotes good hygiene while out and about.
We may still be in lock down now, but it is important that businesses prepare for the return to work, and make it as safe as possible for their staff and visitors. This lanyard makes it easier to adhere to regular and good practice hygiene.
How many times have you thought I should clean my hands and had no products with you? This can also hold your staff badge so you have everything where you need it at the office.