Hand Sanitising Station
Hand Sanitising Station, ideal for retail, venues or offices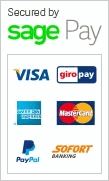 Hand Sanitising Station
Keep customers and employees safe with hand sanitising station for use in offices, venues and retail.
There is a 40cm metal dump bin, with an A4 Spring Header and an acrylic tray. The dump bin is zinc plated and can fold flat when not in use. It is 40cm square and the removable shelf can be placed at various depths from 17cm to 57cm.
Multiple units can be placed in large offices or outlets to encourage regular hand cleaning and good hygiene especially at when return to work is implemented and staff are adjusting to new working procedures.
When not in use as a hand sanitisation station, it can be re-used as an in-queue merchandiser system to promote last minute product purchases.