Hands Free Door Opener
Hands Free Door Opener, enables doors to be opened safely without gloves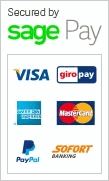 Hands Free Door Opener
Here is a handy device which enables staff to open office doors without using their hands. While it may be company practice for gloves to be worn, there are always situations when they are forgotten. So staff may open doors with their bare hands, then have nowhere immediately available to wash their hands.
This device makes it safe to open doors if you forget gloves or hand gel. It can be laser engraved with your company logo or a message and is an ideal product for back to work planning.
Combined with the use of our lanyard which can carry a bottle of hand gel, this provides extra safety to staff working in busy offices where they have to regularly open doors.
This is ideal as a giveaway to staff or customers or visitors, as it promotes good hygiene while out and about.