Track and Trace Slips Perforated A4 Sheets
Track and Trace Slips Perforated A4 Sheets, 8 or 10 per page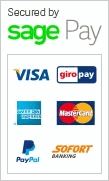 Track and Trace Slips Perforated A4 Sheets
When hospitality opens again, Stablecroft's A4 perforated paper sheets are ideal to record information for track and trace.
Each sheet is made from 120gm card and is pre-perforated, so that each label can be detached easily. Choose from 10 per page or 8 per page.
The 10 per page produce a label 90x55mm while the 8 per page are larger at 97x74mm. We can also supply in A6 if required.
You can pre-print these with your logo and the data you require your customers or visitors to complete and then you can either use them a full sheet of 8 or 10, or separate them depending on how you want to collect the data.
We can supply the packs of 50 sheets in white or a range of colours. Only £18 a pack including vat and perfect to record your customer data for your records.