Table Number Holders
Table Number Holders for conferences and formal dinners, many styles to choose from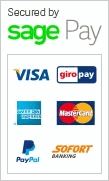 Table Number Holders
Originally designed to be used at parties and weddings, Stablecroft can provide a selection of Table Number card holders for your formal dinners at conferences and meetings.
Some of them are nine inches tall and enable a table card number to be displayed in the holder, making it easier for your delegates or guests to find their table at meal times at conferences, or at formal dinners.
They are available in silver metal and gilt metal, and some chrome.
We have only listed the non wedding stands i.e. no hearts, butterflies etc but if you have an event where this is appropriate, just ask for more information.