Code Flash Drive
The Code Flash drive has secure storage accessible by a pin number, perfect for when you have confidential data to store and require extra security in the event of loss or theft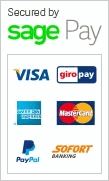 Code Flash Drive
The Code flash drive offers secure storage for a highly competitive price. Your sensitive data can only be accessed by entering the user-defined PIN combination provided extra security. It is crafted from metal alloy and accented in an attractive range of colours to match your brand. The Code Flash Drive promotes your message while offering protection for your data. Given how often data storage drives are mislaid or lost, this provides additional peace of mind.
The large branding area on the rear of the product can be either screen printed or laser engraved with your branding and logo. The product comes with a user manual.
It has a capacity 16mg and it can be laser engraved or screen printing. The print area on the back is 45mm by 16mm.